Why are linen pillowcases a great choice?
Our pillowcases are made of 100% natural linen, weighing 220g/m2 toensure a hygienic and comfortable sleep. We discussed the weight of thematerial with suppliers from all over Europe and decided on amanufacturer from Poland. Linen bedding has a neutral pH, which is skin-friendly.
Linen and ecology
In addition to the positive properties of linen, it also has a good impact onour environment. It is grown without the use of pesticides because flaxstems are resistant to pests, which makes it extremely environmentallyfriendly. Linen is a completely biodegradable material!
A natural way to sleep properly
Healthy sleep is influenced by many factors and one of them is bedding.Natural, antibacterial and anti-allergic linen is good for both skin and well-being. It helps to relax, regulates temperature and humidity so it preventsexcessive sweating.
What do you buy?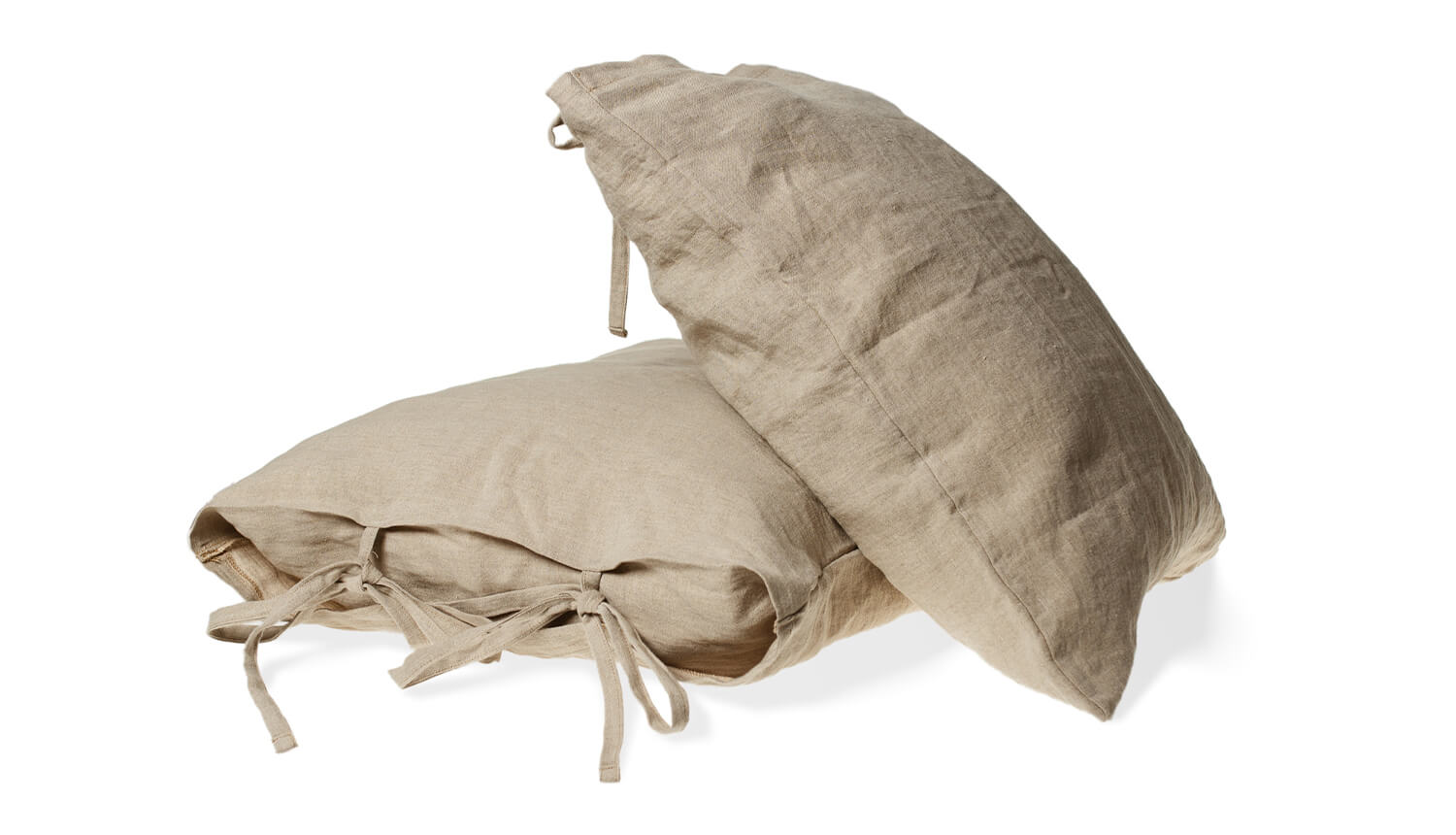 Linen pillowcases tied on with bows do not leave indentations on the bodynor irritate during sleep. It's natural and looks beautiful. It can be washedin 60 degrees and is ideal for ironing when it is still slightly damp.
Our products are made from certified materials of the highest qualityobtained on the basis of sustainable production. Due to its strength andresistance, linen bedding is an excellent and durable product that does notlose its properties even after repeated use and washing.